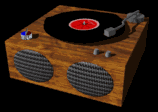 THE OFFICIAL THEME SONG OF
THE RAY CARR SHOW!!!
CARR-JACKED
BY DAVID LOY AND THE RAMRODS
OFFICIAL OPENING #1 FOR
THE RAY CARR SHOW!!!
SPEED RACER PARODY
WRITTEN, RECORDED AND SENT BY "MATO"
OFFICIAL OPENING #2 FOR
THE RAY CARR SHOW!!!
THE FLINTSTONES PARODY
WRITTEN, RECORDED AND SENT BY "MATO"
OFFICIAL OPENING #3 FOR
THE RAY CARR SHOW!!!
MR. ED PARODY
WRITTEN, RECORDED AND SENT BY "MATO"
NEW PROMO THEME FOR
THE RAY CARR SHOW!!!
GET INTO THE CAR
WRITTEN, RECORDED AND SENT BY JOE HETZEL AND THE DOGWOOD ROCKERS
Update Required
To play the media you will need to either update your browser to a recent version or update your
Flash plugin
.
NEW PROMO FOR
THE RAY CARR SHOW!!!
A QUICK TASTE OF WHAT YOU WILL HEAR ON THE RAY CARR SHOW
Update Required
To play the media you will need to either update your browser to a recent version or update your
Flash plugin
.
Ray's
Recent Guests
NOVEMBER 21
TRAVIS HADDIX
WORLD RENOWN BLUES GUITARIST/SINGER/COMPOSER

STEPHEN B. UBANEY
AUTHOR - WHO MURDERED JFK?. WHO MURDERED ELVIS?, WHO MURDERED F.D.R.?, WHO MURDERED TESLA?, WHO MURDERED DIANA?
JOHN BARBOUR
HOST OF REAL PEOPLE
THE JFK ASSASSINATION
NEIL SMITH
DRUMMING LEGEND, FOUNDING MEMBER OF ALICE COOPER GROUP, ROCK HALL INDUCTEE
DANAY GARCIA
ACTRESS/DIRECTOR KNOWN FOR PORTRAYING SOFIA ON 'PRISON BREAK', NOW STARRING AS LUCIANA GALVEZ ON AMC'S 'FEAR THE WALKING DEAD: THE FINAL SEASON', 'HAWAII FIVE-O'. 'SUPERNATURAL', 'A&E'S 'THE CLEANER', 'CSI NY', CSI MIAMI', AND '50 STATES OF FRIGHT'
NARADA MICHAEL WALDEN
GRAMMY/EMMY AWARD-WINNING PRODUCER/MUSICIAN/RECORDING ARTIST, NEW SOLO ALBUM 'EUPHORIA' INCLUDES STING, CARLOS SANTANA AND STEVIE WONDER
NOVEMBER 14
DR. LAURA BLOOMBERG
PRESIDENT, CLEVELAND STATE UNIVERSITY

MARC BEGO
BEST-SELLING BIOGRAPHER, AUTHOR OF: JOE COCKER: WITH A LOT OF HELP FROM HIS FRIENDS
MATT WILLIAMSON
MUSIC HISTORIAN, POP GOES THE GO'S
MATT JOHNSON
CREATIVE FORCE, CO-WRITER AND CO-STAR OF NEW THREE-NIGHT LIMITED SERIES: "BLACKBERRY" ON AMC
NOVEMBER 7
RUTA LEE
ACTRESS/CIVIC CONTRIBUTOR
AUTHOR OF: CONSIDER YOUR ASS KISSED

RICK HARRISON
MASTERMIND AND STAR OF 'PAWN STARS', 'PAWN STARS DO AMERICA' - HISTORY CHANNEL
PETER SHAPIRO
TOP INDEPENDENT PROMOTOR, AUTHOR OF: THE MUSIC NEVER STOPS
JEFF SLATE
VETERAN ROCK JOURNALIST, WROTE THE LINER NOTES FOR THE REISSUES OF TATTOO YOU (THE ROLLING STONES), AND SGT. PEPPER (THE BEATLES, NEW ROLLING STONES ALBUM (HACKNEY DIAMONDS), AND NEW BEATLES SINGLE (NOW AND THEN)
MARK HOCHMAN
DIRECTOR OF CONSIGNMENTS FOR MUSIC AND POSTERS AT PROPSTORE ON MOST EXPANSIVE ONLINE ENTERTAINMENT MEMORABILIA AUCTION FEATURING THOUSANDS OF COLLECTIBLES FROM KUBRICK'S NOTED "THE SHINING" SCRIPT TO ANGUS YOUNG GUITAR TO JOE PESCI "GOODFELLAS" KNIFE
OCTOBER 31
NANCY GRACE
ICONIC LEGAL ANALYST AND FORMER FELONY PROSECUTOR
HOST OF: 'CRIME FEED', NEW SERIES ON INVESTIGATION DISCOVERY

GARY WEISS
AUTHOR/INVESTIGATIVE JOURNALIST:
RETAIL GANGSTER THE INSANE, REAL-LIFE STORY OF CRAZY EDDIE
BRUCE SPIZER
ULTIMATE BEATLES HISTORIAN - AUTHOR
ADAM FRANK
NATIONALLY RESPECTED ASTROPHYSICIST AND NASA-FUNDED ALIEN INVESTIGATOR, AUTHOR OF: THE LITTLE BOOK OF ALIENS
OCTOBER 24
LOUIS PRIMA, JR.
SON OF LOUIS PRIMA

RICHARD WILLIAMS
GUITARIST/FOUNDING MEMBER - KANSAS
A.J. CROCE
SON OF THE LATE JIM CROCE
CROCE PLAUS CROCE - 50TH ANNIVERSARY TOUR
THE DEFINITIVE CROCE COLLECTION
NOELIA VOIGHT
MISS USA - 2023
OCTOBER 17
JIMMY WEBB
AMERICA'S SONGWRITER
AUTHOR OF: THE CAKE AND THE RAIN - A MEMOIR

TREVOR RABIN
FORMER GUITARIST FOR YES, ROCK HALL INDUCTEE
ED BEGLEY, JR.
SON OF ED BEGLEY
AUTHOR OF:TO THE TEMPLE OF TRANQUILITY...AND STEP ON IT!
JONNY YOUNG
EMMY-NOMINATED CREATIVE FORCE BEHING 'ACCUSED: GUILTY OR INNOCENT', A&E'S/CABLE'S #1 CRIME AND JUSTICE SERIES
OCTOBER 15
JIMMY WEBB
AMERICA'S SONGWRITER
AUTHOR OF: THE CAKE AND THE RAIN - A MEMOIR
OCTOBER 10
CHRIS LAMBERT
AUTHOR OF: I'VE SCENE IT ALL

ERIK ARNESON
AUTHOR OF: HOW TO HOST A GAME NIGHT
BOARD GAME EXPERT/CONNOISSEUR
NEWSPAPER WRITER
YON MOTSKIN
CREATIVE FORCE BEHIND 'ENCOUNTERS' - FOUR-PART NETFLIX OTHERWORLDLY PHENOMENA SERIES
FELIX CAVALIERE
LEAD SINGER/KEYBOARD PLAYER - THE RASCALS, ROCK HALL INDUCTEE

KEN BURNS
EMMY-AWARD WINNING FILMMAKER, THE AMERICAN BUFFALO
MARK FARNER
LEGENDARY ROCKER AND FORMER FRONT MAN FOR GRAND FUNK RAILROAD
OCTOBER 3
STEVE HACKETT
FORMER LEAD GUITARIST - GENESIS, ROCK HALL INDUCTEE

STEPHEN R. CAMPANELLA
PRODUCER, PRODUCTION MANAGER, ACTOR, BELLTOWER PRODUCTIONS, THE HILL
JERRY O'CONNELL
ACTOR/HOST OF PICTIONARY ON MATTEL TV
SEPTEMBER 26
JERRY SHIRLEY
HUMBLE PIE DRUMMER

MARGARET CHO
VETERAN STAND-UP COMEDIAN AND EMMY AWARD NOMINEE
"LIVE AND LIVID" COMEDY TOUR
MIKE ROWE
HOST OF DIRTY JOBS AND THE WAY I HEARD IT PODCAST
ADRIAN VANDENBERG
VETERAN GUITARIST - WHITESNAKE
SEPTEMBER 19
SCOTT M. HOFFMAN
AUTHOR OF INSIDE

ALINA BURROUGHS
SEASONED FORENSIC EXPERT AND SCI
CRIME SCENE CONFIDENTIAL ON INVESTIGATION DISCOVERY
HARVEY LEVIN
FOUNDER/EXECUTIVE PRODUCER - TMX, FOX SPECIAL "TMZ iNVESTIGATES: GILGO BEACH SERIAL MURDERS: MISSED WARNING SIGNS"
SEPTEMBER 12
CRAIG SCHULZ
SON OF CHARLES M. SCHULZ
PRESIDENT/CEO - SCHULZ CREATIVE ASSOCIATES
"SNOOPY PRESENTS" ONE-OF-A-KIND MARCIE"

STEVE BINDER
PRODUCER/DIRECTOR
ELVIS COMEBACK SPECIAL, THE T.A.M.I. SHOW, THE PETULA CLARK SPECIAL
SEPTEMBER 5
STEPHANE WREMBLE
GYPSY GUITARIST

GARY MULE DEER
HUMORIST
W.J.(WILLIAM)SHEEHAN
AUTHOR OF: BIGFOOT TERROR IN THE WOODS SIGHTINGS AND FINDINGS VOLS. 1-11
ISABELLA GREENE
AUTHOR OF: LEAVING THE TRAP HOW TO EXIT THE REINCARNATION CYCLE
AUGUST 29
ALAN CLARK
ORIGINAL KEYBOARDIST FOR DIRE STRAITS, ROCK HALL INDUCTEE

JIM RULAND
AUTHOR OF: CORPORATE ROCK SUCKS THE RISE & FALL OF SST RECORDS
JEFF "SKUNK"BAXTER
LEGENDARY GUITARIST WITH THE DOOBIE BROTHERS/STEELY DAN, ROCK HALL INDUCTEE
AUGUST 22
JOHN SEBASTIAN
THE LOVIN' SPOONFUL

JIM LABARBARA
FORMER WIXY DJ
CHRIS BIRKETT
SINGER/SONGWRITER/MUSIC PRODUCER/ROCKER

ELIZABETH WINDER
AUTHOR OF: PARACHUTE WOMEN MARIANNE FAITHFUL, MARSHA HUNT, BIANCA JAGGER & AND ANITA PALLENBERG AND THE WOMEN BEHIND THE ROLLING STONES
MICHAEL OLSZEWSKI
AUTHOR OF: RADIO TALES,FROM CAPTAIN PENNY TO SUPERHOST TALES FROM THE GOLDEN AGE OF CLEVELAND CHILDREN'S TELEVISION, 1950s–1970s
AUGUST 15
JOHN SCHEINFELD
REINVENTING ELVIS: THE '68 COMEBACK - NEW DOCUMENTARY

RON REDFIELD, JIM DUDASH
DREAMSTREET 20, 6 TURNING 4 BURNING
SAMMY GUEVARA
THREE-TIME FORMER AEW TNT CHAMPION, AEW: "DYNAMITE", TBS #1 LIVE WRESTLING SHOW
TOM PAPA
ACTOR/COMEDIAN, AUTHOR OF: WE'RE ALL IN THIS TOGETHER...SO MAKE SOME ROOM, 'IT'S A GREAT DAY!' TOUR OF THE U.S.

CARESSA CAMERON-JACKSON
SECRETS OF MISS AMERICA
MEGAN WINTON
RESEARCH SCIENTIST - ATLANTIC WHITE SHARK CONSERVANCY, ON-AIR CONTRIBUTOR FOR NEW HBO MAX DOCUMENTARY: AFTER THE BITE WHO IS THE REAL THREAT?

MIKE SCORE
FRONT MAN FOR A FLOCK OF SEAGULLS
AUGUST 8
TOM HANKS
LEGENDARY ACTOR/DIRECTOR/PRODUCER/WRITER, AUTHOR OF: THE MAKING OF ANOTHER MAJOR MOTION PICTURE MASTERPIECE

MELANIE
SINGER/SONGWRITER
STEVE TUSTIN
THE SMALL WORLD WORLD BAND
AUGUST 1
FRANK AMATO
SINGER, SONGWRITER, PERFORMER, PRODUCER, AUDIO ENGINEER, AMALON ENTERTAINMENT

JIM QUINN
DAMNATION OF ADAM BLESSING
GEORGIA "NOOPY" RODRIGUES
ROSE MARIE'S DAUGHTER
JULY 25
BRAD RUTTER
THE ALL-TIME JEOPARDY MONEY WINNER, FEATURED CHASER ON THE CHASE

TONY HARRIS
EMMY AWARD-WINNING JOURNALIST/FILMAKER & FORMER CNN ANCHOR
HOST OF "THE PROOF IS OUT THERE", UNEXPLAINED PHENOMENA SERIES ON THE HISTORY CHANNEL
JUMPIN' JOE MADIGAN
DJ - JUMPIN' JOE'S BASEMENT SHOW - WJCU
JULY 18
YAKOV SMIRNOFF
ICONIC COMEDIAN/ACTOR

MICHAEL CARTELLONE
CELEBRATED LYNYRD SKYNYRD DRUMMER, FOUNDING MEMBER OF DAMN YANKEES
ALBERT BOUCHARD
ORIGINAL DRUMMER/FOUNDING MEMBER OF BLUE OYSTER CULT
JULY 11
GARY PETERSON
ORIGINAL DRUMMER - THE GUESS WHO

GIANNI RUSSO
ACTOR - "CARLO" - THE GODFATHER
AUTHOR OF: THE 6TH FAMILY
HOST - THE HOLLYWOOD GODFATHER PODCAST
MIKI SUDO
#1 FEMALE COMPETITIVE EATER W MLE (#3 W MEN)
8-TIME ORIGINAL NATHAN'S CHAMPION
2023 GRAND PRIZE WINNER OF WOMEN'S COMPETITION IN NATHAN'S FAMOUS JULY 4TH HOT DOG EATING CONTEST
JULY 4
LOUIS PRIMA, JR.
SON OF LOUIS PRIMA

DAVID REMNICK
AUTHOR: HOLDING THE NOTE - PROFILES IN POPULAR MUSIC
PULITZER PRIZE WINNER
EDITOR - THE NEW YORKER
JULY 1
ERIK ARNESON
AUTHOR OF HOW TO HOST A GAME NIGHT - BOARD GAME EXPERT/CONNOISSEUR - NEWSPAPER WRITER

DENIS RIDGEWAY
COMEDY HYPNOTIST, CERTIFIED HYPNOTHERAPIST
JON DEE
COMEDY HYPNOTIST
JUNE 27
TED NEELEY
ACTOR - JESUS CHRIST SUPERSTAR, TOMMY, SGT. PEPPER'S LONELY HEARTS CLUB BAND, HAIR
RECORDING ARTIST
FRANK MUNOZ
PROMOTER - TED NEELEY/JESUS CHRIST SUPERSTAR
ASSISTANT - METALLICA
ROBIN CAMPBELL
UB40

HOWARD JONES
EIGHTIES SYNTH HITMAKER
ERIK ESTRADA
CHIPS, DIVINE RENOVATION
JUNE 20
HANK GARRETT
ACTOR - CAR 54 WHERE ARE YOU?
AUTHOR OF FROM HARLEM HOODLUM TO HOLLYWOOD HEAVYWEIGHT

JEFF HANSON
SURF PROMOTER - SURF GUITAR 101 FESTIVAL
JUNE 13
PETER LAWSON JONES
A MAN CALLED OTTO (TOM HANKS FILM) - ACTOR/TEACHER/VOICEOVER/ARTIST/PLAYWRIGHT/
FORMER SHAKER HEIGHTS COUNCILMAN/BOARD OF CUYAHOGA COUNTY COMMISSIONERS

WONIYA THIBEAULT
AUTHOR OF NEVER ALONE
WINNER OF HISTORY CHANNEL'S "ALONE: FROZEN & RECORD HOLDER FOR CUMULATIVE DAYS OUT IN WILDERNESS"
LESLEY CHILCOTT
FILMMAKER - "ARNOLD" - THREE- PART NETFLIX DOCUSERIES ON ARNOLD SCHWARZENEGGER
JUNE 6
KIRBY WARNOCK
DIRECTOR OF THE DOCUMENTARY JIMMIE AND STEVIE RAY VAUGHAN: BROTHERS IN BLUES
ERIK ARNESON
AUTHOR OF HOW TO HOST A GAME NIGHT - BOARD GAME EXPERT/CONNOISSEUR - NEWSPAPER WRITER
MAY 30
RIK EMMETT
TRIUMPH
RICHIE FAULKNER
JUDAS PRIEST
GEORGE STEVENS, JR. - PART 2
AUTHOR OF MY PLACE IN THE SUN: LIFE IN THE GOLDEN AGE OF HOLLYWOOD AND WASHINGTON
MAY 23
CARMINE APPICE
VETERAN ROCK DRUMMER - VANILLA FUDGE, JEFF BECK, ROD STEWART, OZZY OSBOURNE, PINK FLOYD
JIM FLORENTINE
STAND-UP COMEDIAN/ACTOR/WRITER/VOICE ARTIST/PERFORMER, CO-HOST OF VH1'S THAT METAL SHOW
MARK DAWIDZIAK
TV AND FILM CRITIC, AUTHOR OF A MYSTERY OF MYSTERIES THE DEATH AND LIFE OF EDGAR ALLAN POE, EVERYTHING I NEED TO KNOW I LEARNED IN THE TWILIGHT ZONE, AND OTHER NON-FICTION BOOKS ABOUT FILM AND TV
GEORGE STEVENS, JR. - PART 1
AUTHOR OF MY PLACE IN THE SUN: LIFE IN THE GOLDEN AGE OF HOLLYWOOD AND WASHINGTON
LAWRENCE KRAUSS
AUTHOR OF THE EDGE OF KNOWLEDGE UNSOLVED MYSTERIES OF THE COSMOS
MAY 16
AL JARDINE
THE BEACH BOYS
DAN O'SHANNON
PRODUCER/WRITER - MODERN FAMILY, NEWHART, CHEERS, FRASIER
AUTHOR OF: WHAT ARE YOU LAUGHING AT? A COMPREHENSIVE GUIDE TO THE COMEDIC EVENT
WHK DISC JOCKEY
MAY 9
DAVE DAVIES
THE KINKS, AUTHOR OF: LIVING ON A THIN LINE
TOM WARNER
UFO ABDUCTEE, AUTHOR OF: BEYOND THE STARS
COYOTE PETERSON
WILDLIFE ADVENTURER, EMMY AWARD WINNING HOST OF BRAVE WILDERNESS, 'BRAVE THE COURT' BASKETBALL TOURNAMENT
MAY 2
GORDON LIGHTFOOT
SINGER/SONGWRITER
JIM MESKIMEN
ACTOR, IMPRESSIONIST, VOICE-ARTIST, IMPROVISATIONAL COMEDIAN, SON OF MARION ROSS
MARTIN GITLIN
AUTHOR OF THE SAGA OF SUDDEN SAM THE RISE, FALL, AND REDEMPTION OF SAM MCDOWELL
APRIL 25
JULIE ROGERS POMILIA
AUTHOR OF YOUR HEROES MY GRANDPARENTS A GRANDDAUGHTER'S LOVE, GRANDDAUGHTER OF ROY ROGERS AND DALE EVANS
APRIL 18
BILL SHANLEY
GUITARIST/COMPOSER/PRODUCER
PETER CHECKSFIELD
AUTHOR AND MUSIC HISTORIAN
ROCKIN' ED PAULI
MUSIC EXPERT/MUSIC HISTORIAN
APRIL 11
GEORGE STEVENS, JR.
AUTHOR OF MY PLACE IN THE SUN: LIFE IN THE GOLDEN AGE OF HOLLYWOOD AND WASHINGTON
ERIC RAICH
CLEVELAND INDIANS PITCHER - 1975-76
APRIL 4
JOHN SCHEINFELD
DIRECTOR OF WHAT THE HELL HAPPENED TO BLOOD, SWEAT AND TEARS? DOCUMENTARY
GUY GILCHRIST
NANCY COMIC STRIP ARTIST
JIM HENSON'S MUPPETS
TOM GRUMMETT
SUPERMAN COMIC ARTIST
MARCH 28
GARY GRAFF
AUTHOR OF ALICE COOPER @75
JOE WOS
CHARLIE THE TUNA ARTIST
PETER WELLER
ROBOCOP, JAZZ MUSICIAN
OSCAR NUNEZ
OSCAR MARTINEZ IN THE OFFICE
KATE FLANNERY
MEREDITH PALMER IN THE OFFICE
LESLIE DAVID BAKER
STANLEY HUDSON IN THE OFFICE
MARCH 21
DEAN TORRENCE
JAN & DEAN, THE SURF CITY ALL STARS
NICK PRUEHER
CHOP & STEELE
MARCH 14
DONNIE IRIS
SINGER/SONGWRITER, WILD CHERRY, DONNIE IRIS AND THE CRUISERS
W.J. SHEEHAN
AUTHOR OF BIGFOOT TERROR IN THE WOODS: SIGHTINGS AND ENCOUNTERS VOLUMES 1-11
SCOTT BAKER
HOLLYWOOD CORRESPONDENT, FILM ENTHUSIAST/THE NATIONAL FICTION RADIO THEATRE
MARCH 7
JIM MESSINA
MUSICIAN/SINGER/SONGWRITER/GUITARIST/RECORDING ENGINEER - LOGGINS AND MESSINA, BUFFALO SPRINGFOELD, POCO, THE JESTERS
MARK DAWIDZIAK
TV AND FILM CRITIC, AUTHOR OF EVERYTHING I NEED TO KNOW I LEARNED IN THE TWILIGHT ZONE, A MYSTERY OF MYSTERIES THE DEATH AND LIFE OF EDGAR ALLAN POE, AND OTHER NON-FICTION BOOKS ABOUT FILM AND TV
FEBRUARY 28
GILBERT O'SULLIVAN
IRISH SINGER/SONGWRITER
CARL MADURI
PRODUCER/MANAGER, AUDIO ENGINEER, RECORD MOGUL, IGNITE PRODUCTIONS
TERRENCE MCDONNELL
TV WRITER, 5-TIME EMMY AWARD WINNING PRODUCER, SCREENWRITER, SHOW CREATOR, WIN BEN STEIN'S MONEY, THE JOKER'S WILD, JEOPARDY, BATTLESTAR GALACTICA, SIX MILLION DOLLAR MAN, BIONIC WOMAN, MAGNUM, P.I., THE LOVE BOAT, THE DICK VAN DYKE SHOW, BEETLEJUICE, X-MEN
FEBRUARY 21
JOHN BLAIR
PRODUCER/SURF GUITARIST, AUTHOR OF THE ILLUSTRATED DISCOGRAPHY OF SURF MUSIC 1961-1965, AND SOUTHERN CALIFORNIA SURF MUSIC 1960-1966M CO-PRODUCER OF THE DOCUMENTARY SOUND OF THE SURF, JON AND THE NIGHTRIDERS
ALEX RAMON
MILBOURNE CHRISTOPHER "ILLUSIONIST AWARD"-WINNING MAGICIAN, "MAGICAL ZINGMASTER" FOR RINGLING BROS. AND BARNUM AND BAILEY CIRCUS
ERIK ARNESON
AUTHOR OF HOW TO HOST A GAME NIGHT - BOARD GAME EXPERT/CONNOISSEUR - NEWSPAPER WRITER
FEBRUARY 14
DENNY LAINE
THE MOODY BLUES, PAUL MCCARTNEY & WINGS
BILL HALEY, JR.
AUTHOR OF CRAZY MAN, CRAZY - THE BILL HALEY STORY, bILL HALEY'S SON

DAN O'SHANNON
PRODUCER/WRITER - MODERN FAMILY, NEWHART, CHEERS, FRASIER - AUTHOR OF WHAT ARE YOU LAUGHING AT? A COMPREHENSIVE GUIDE TO THE COMEDIC EVENT, STAND-UP COMEDIAN, WHK DISC JOCKEY
FEBRUARY 7
BETTY LOU HIGGINS
AUTHOR OF LOST RESTAURANTS OF DOWNTOWN CLEVELAND
MADELINE BOCARO
AUTHOR OF IN YOUR MIND - THE INFINITE UNIVERSE OF YOKO ONO

JANUARY 31
MARK DAWIDZIAK
TV AND FILM CRITIC, AUTHOR OF EVERYTHING I NEED TO KNOW I LEARNED IN THE TWILIGHT ZONE AND OTHER NON-FICTION BOOKS ABOUT FILM AND TV
JOHN GRABOWSKI
HISTORIAN AND SENIOR VICE PRESIDENT OF RESEARCH - WESTERN RESERVE HISTORICAL SOCIETY, KRIEGER-MUELLER JOINT PROFESSOR IN HISTORY - DEPT. OF HISTORY - CASE WESTERN RESERVE UNIVERSITY

GLEN RABY
KEYBOARDIST - COUNTERPLAY ROCK N' SOUL BAND, MOWTOWN ALL-STARS - A MOTOWN CHRISTMAS
JANUARY 24
MIKE MILLER
OWNER - THE MUSIC BOX SUPPER CLUB
PETER CHECKSFIELD
AUTHOR AND MUSIC HISTORIAN

MIKE RYAN (RUIZ)
DIRECTOR OF SALES AND MARKETING - THE CLEVELAND CRUNCH
JANUARY 17
KEN KRSOLOVIC
AUTHOR - LEAGUE PARK HISTORIC HOME OF CLEVELAND BASEBALL 1891 - 1946
JANUARY 10
PETER LAWSON JONES
A MAN CALLED OTTO (TOM HANKS FILM) - FORMER CLEVELAND COUNCILMAN - ACTOR - TEACHER
MARK RASMUSSEN
CLEVELAND MUSIC AWARDS - NO COVER-CLE - THE SPACE-CLE
ERIK ARNESON
AUTHOR - HOW TO HOST A GAME NIGHT - BOARD GAME EXPERT/CONNOISSEUR - NEWSPAPER WRITER
JANUARY 3
TONY ANDREASON
LEAD GUITAR PLAYER, THE TRASHMEN
ANITA POINTER
THE POINTER SISTERS, AUTHOR - FAIRYTALE, EVER AFTER EXHIBIT (REBROADCAST OF 4/14/20)